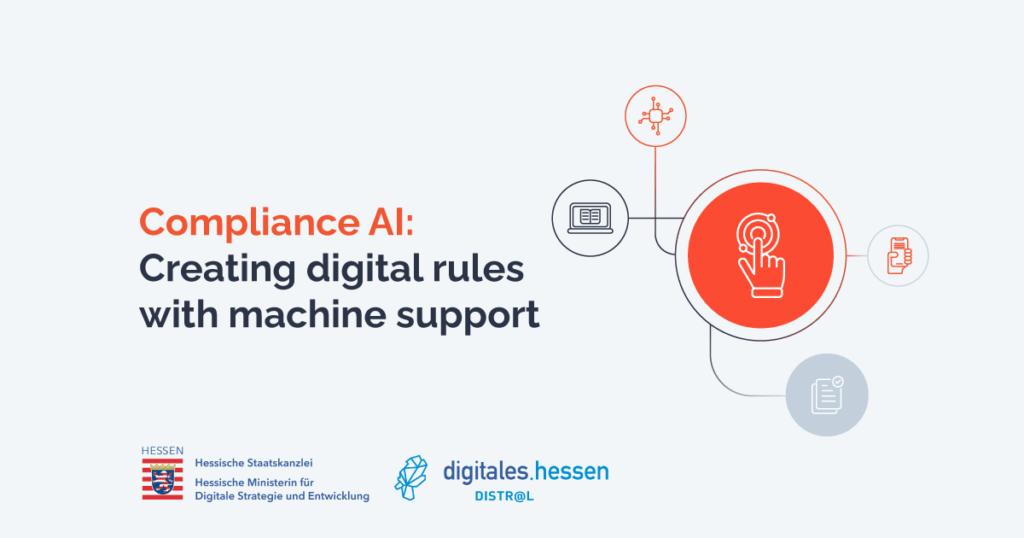 Since the launch of Apiax, our goal has been to ensure that our digital rules are as precise and granular as possible, and that the quality meets the highest standards. Therefore our engineering team is constantly exploring new ways to make the core of our value creation, the digitalisation of compliance requirements into rules, more efficient and effective.
More than a year ago, we started to explore the applicability of new AI technologies to support the work of our experts during the rule implementation with AI models. We are very honoured that these efforts are now receiving recognition and funding support from the Distral Project of the federal state of Hessen in Germany.
The new AI-enabled workflow will guide legal experts on the digitisation process from legal documents to digital rules. Our ambitious goal is to re-define the value chain of digital legal content production. For this we train our AI with regulations and legal memos from more than hundred jurisdictions. The new AI feature will become part of our unique compliance platform with a focus on collaborative learning between the human user and the AI models. Stay tuned for more to come!