The past year has been shaped by uncertainty and unease. Despite this year's challenges, Apiax was able to secure some major wins and still provide cutting-edge RegTech. We have seen our team grow and almost double in size, ready to tackle the new year with more hands-on-deck.
In this 2020 review, we will recap and summarise our biggest achievements of the past year, including wins, accredited recognitions and news story mentions.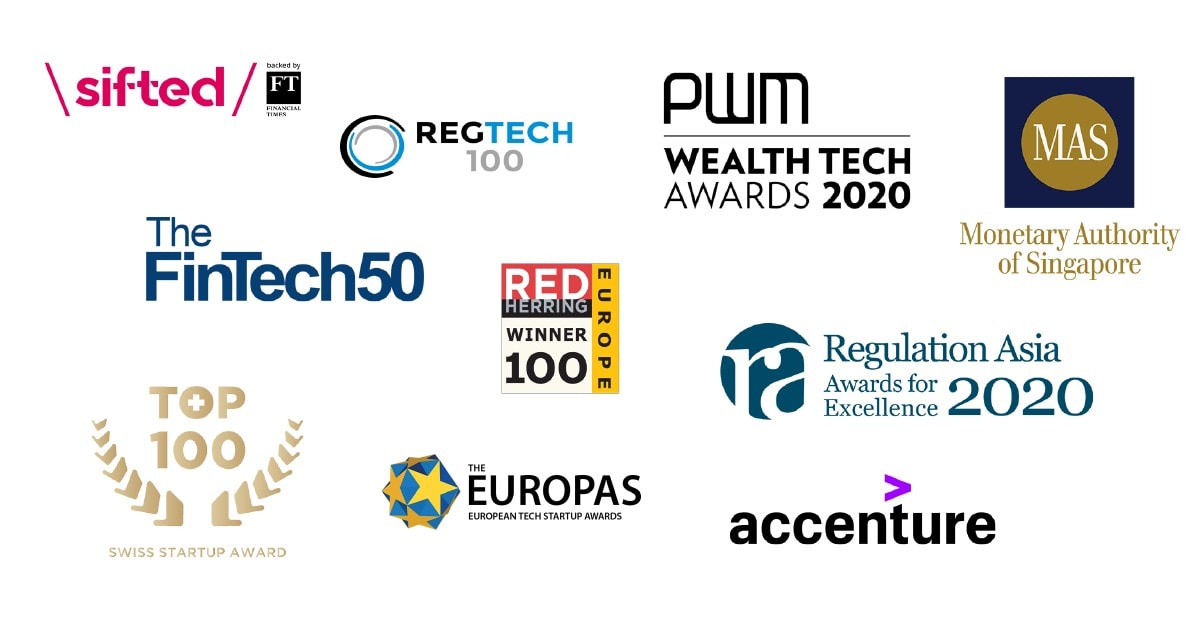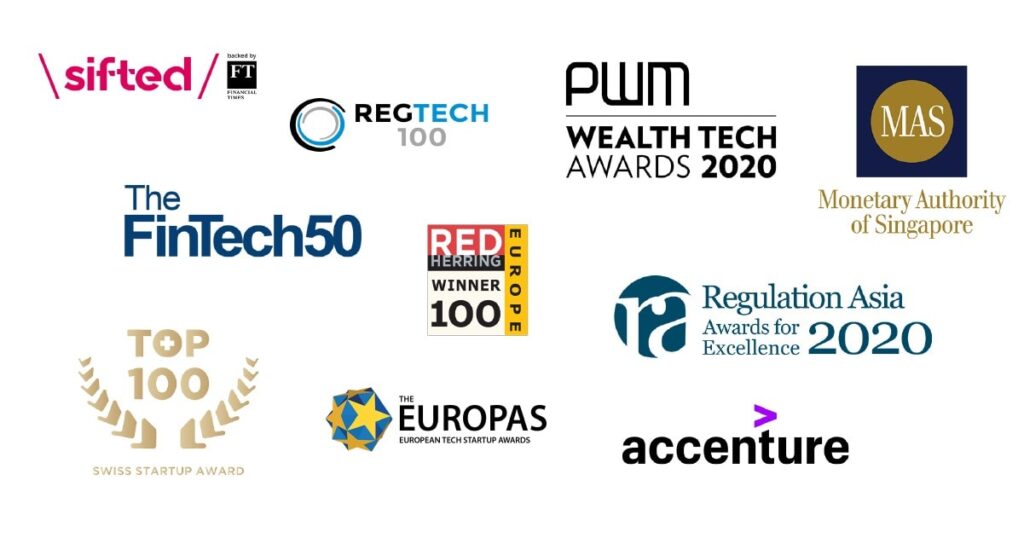 Accenture FinTech Innovation Lab London
The year started out great when Business Insider reported that we joined the FinTech Innovation Lab in London, run by Accenture. The FinTech Innovation Lab is an initiative that helps startups gain traction within the community. In this video, Alan Blanchard, Business Development UK Lead, explains what we bring to the Accenture FinTech Innovation Lab in London.
Top European FinTech startups to follow
In early February, the startup-reporting news outlet backed by the Financial Times —Sifted— recognised Apiax as one of the top European FinTech startups to follow in 2020. When making the list, they picked startups based on fundraising, speed of hiring process and how formative the respective startups were to the ecosystem around them.
Red Herring's top 100 startups in Europe
Red Herring's top 100 Europe awards is a yearly event that identifies promising new companies and entrepreneurs in the European region. Companies such as Facebook, Google, YouTube, Spotify or Twitter are amongst its alumni. In April 2020, we also made the prestigious list. In Alex View's words, CEO of Red Herring, Apiax "embodies the vision, drive and innovation that define a successful entrepreneurial venture".
Sifted startups that will thrive in Lockdown
Again in May, Sifted mentioned us in an article in which they interviewed investors about the startups they believe will thrive post-lockdown. Excited about Apiax, Dr Ruth Wandhöfer — partner at Gauss Ventures— expressed that we are a good example of "digital B2B propositions that cut costs, ensure compliance, and help accelerate sales".
The Europas 2020
The yearly held Europas awards recognise innovation emerging from the European startup scene. Previous winners include Soundcloud, Spotify and Transferwise. Over several weeks, we gave our best to win the awards. This year's award ceremony in June was completely digital. Although we didn't make the win, we were more than pleased to have been shortlisted. To get shortlisted is already a massive achievement and we will certainly try our best to win the award in the future!
The WealthTech Awards
The Professional Wealth Management (PWM) award, which is backed by the Financial Times, is a big one. Credit Suisse helps relationship managers save valuable time and excel in their daily business. Our collaborative work with Credit Suisse is what landed them the "Best Private Bank for use of RegTech" award at the PWM's WealthTech awards in June 2020.

This was one of the first collaborations that gave Apiax major recognition for our achievements. The win was covered by media outlets such as Fintechnews Switzerland, Fintech Finance and TechBullion.
Monetary Authority of Singapore's PoC grant
Apiax was awarded the MAS Financial Sector Technology and Innovation (FSTI) Proof-of-Concept (PoC) grant on the 16th June, 2020. The FSTI Proof-of-Concept grant provides funding support for experimentation, development and dissemination of nascent innovative technologies in the financial services sector. Apiax co-founder Philip Schoch called this PoC grant "a recognition of hard work and dedication towards pushing the boundaries of technology in compliance".

The news was picked up by The FinTech Times and FinTech News.
Top 100 Swiss startups
Apiax was featured in the 2020 top 100 Swiss startups ranking. In September this year, we were ranked in 45th place, which was 14 spots higher than in 2019! Each year, the list is organised by Venturelab in an effort to recognise the most promising Swiss startups across all industries.
The FinTech50
Over 2000 FinTech companies applied for the 2020 FinTech50 shortlist, which was announced in September. Apiax was one of the companies to be chosen for the "multi-talented 50" category, which also included Monzo, N26 and bunq.
The chosen companies represent a wide variety of services and products in the FinTech industry, chosen by a panel of financial services professionals put up by FinTech50. This makes our recognition even more special!
Artificial Lawyer 2021 predictions
In November, Artificial Lawyer recorded a product walk through with Apiax's Alan Blanchard, our Head of business development in the UK. This video then created the basis for Apiax co-founder Philip Schoch's mention in their 2021 market predictions article.
RegTech100
Every year, the Regtech100 lists 100 of the most innovative RegTech companies in the world — in an effort to inform financial institutions about companies they need to know about for the following year. In December, Apiax made the prestigious list!
Regulation Asia Awards for Excellence
Just before the end of the year, Apiax was named one of the companies to watch in compliance automation at Regulation Asia's awards for excellence. This recognition came as a great way to break into the asian market and wrap up 2020!
To recap 2020
The past year has had its challenges. However, this list of recognitions shows that Apiax has managed to thrive in unusual circumstances. Not only were we able to show the value of our product to various stakeholders in the financial services ecosystem, but we were able to show why our solution is at the forefront of digitising compliance. 2020 has been a revelation for Apiax, a year which showed that we're on the right track.