2021 has been a year of growth, innovation and invigorating digital cooperation for Apiax. Following our motto right here, right now, all Apiax employees collectively contributed to the achievement of goals despite geographical and temporal differences. In this review, we will recap this year's biggest milestones.
Growth and funding
The beginning of 2021 started out extraordinarily well considering the fact that we made our expansion to Germany public knowledge. Following a year of growth in all aspects of the entrepreneurial journey we were able to secure new funds from the Frankfurt-based Futury Capital. This enabled us to serve clients on-site with an office in Frankfurt, which simultaneously accelerated our ambitious growth plans.
We are now a proud team of 80 employees, distributed globally and actively working out of 5 different locations: Zurich, Lisbon, London, Singapore and Frankfurt. Our company has expanded hand-in-hand with our customer base and partnerships.
Recognition and presence
Awards
In February 2021, we saw how our move into the Singaporean market was already making an impact when we were named 'Most Promising FinTech Startup' by the Asian Private Banker. Winning an Asian Private Banker Technology Award has helped open the way for Apiax in Asia's rapidly growing financial technology sector.
But the celebrations don't end there! Throughout the year, Apiax continued to get recognised by industry leaders and awards, landing us a 'Best RegTech Solution for Asset Managers' Digital Finance Innovation Award in April and the most 'Innovative Compliance/RegTech Product' WealthTech Asia Award in May. We were also nominated as one of the 5 finalists for a Swiss Digital Economy Award, under the category of 'Next Global Hot Thing' in November 2021.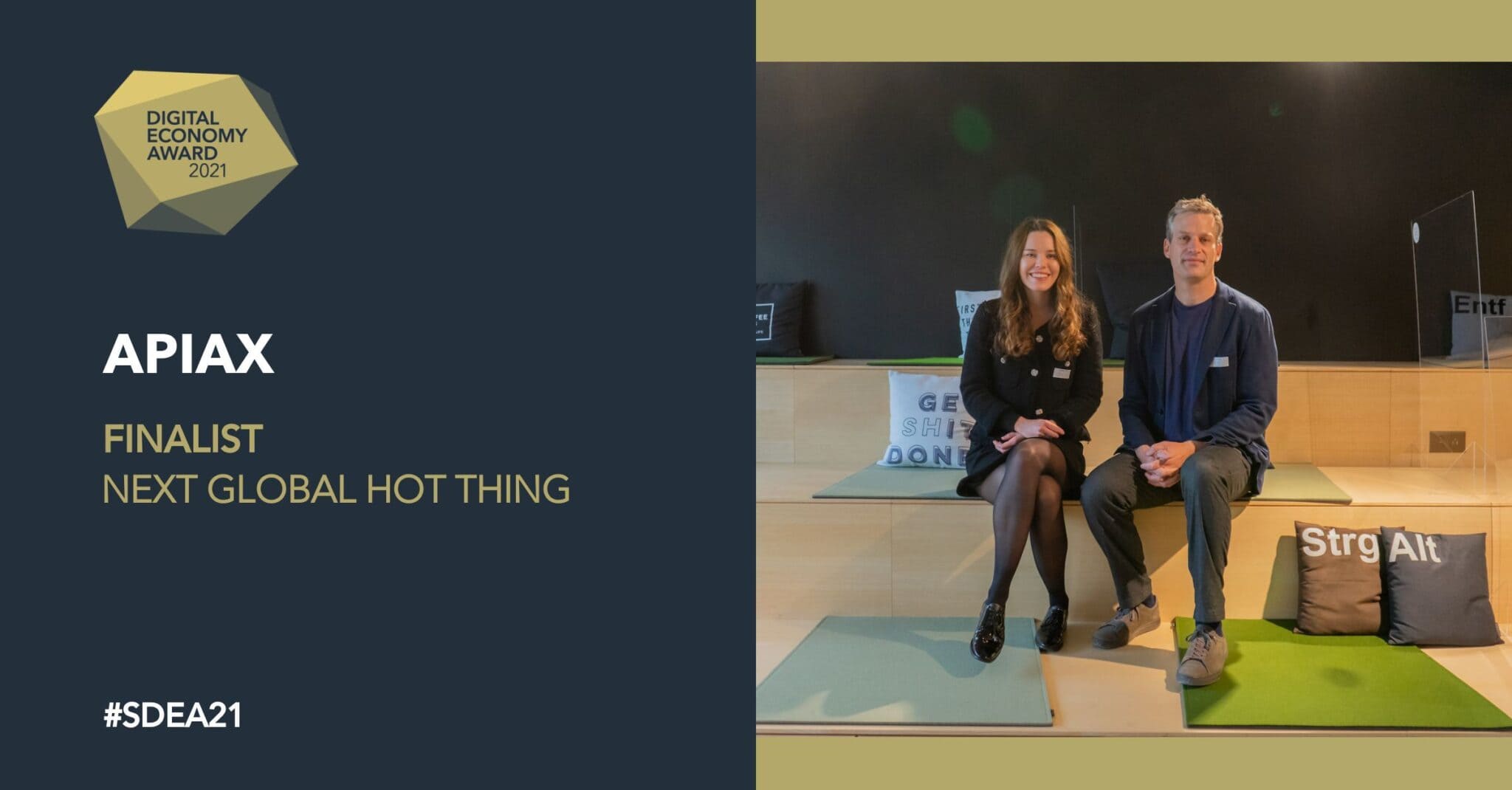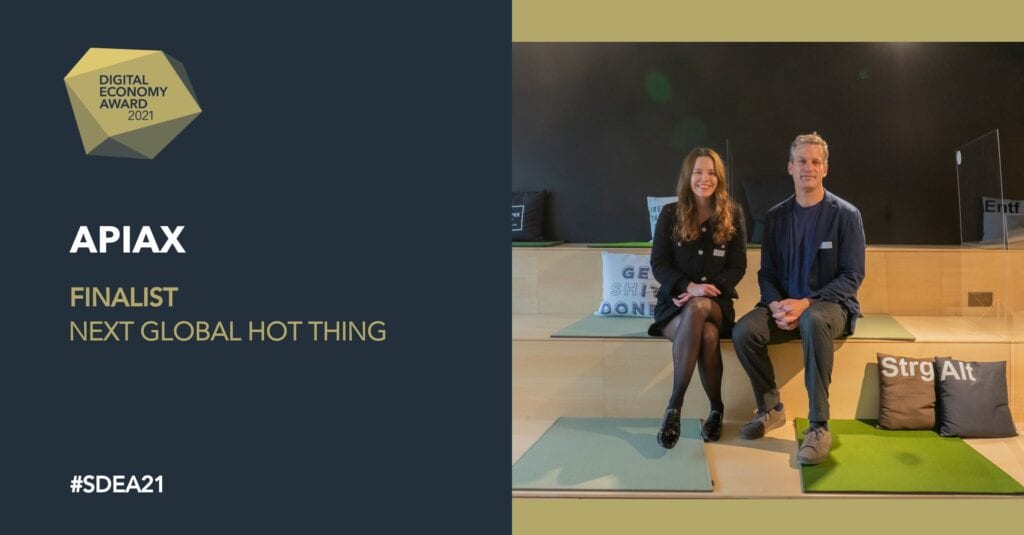 In August, Apiax was mentioned in a Sifted article on the '18 Swiss startups to watch, according to top VCs'. Maximilian Spelmeyer, Senior Investment Manager at SIX's FinTech Ventures Fund, said that the interesting thing about Apiax is that we "think about compliance from the use case [and] give guidance on the relevant regulations that apply in this situation".
Apiax also made the annual RegTech100 list, which compiles the world's 100 most innovative companies in relation to RegTech and digital transformation strategies.
Every year, Portugal Fintech releases their Portugal FinTech Report that showcases the progress made in the Portuguese FinTech space and the top companies making a difference in the industry. As a proud member, Apiax was thrilled to be mentioned in the report once again.
Events
This year saw the return of some in-person events, something we had also very much been looking forward to! In September, the Apiax team attended and sponsored the Swiss FinTech Fair, an invitation-only event bringing 500+ attendees from finance and FinTech scenes in Switzerland.
We also connected with senior decision makers in the world of RegTech at the Global RegTech Summit—hosted at the infamous St Paul's in London this past October— and were among the 40,000 in-person attendees at the Web Summit, an annual tech conference held in Lisbon, Portugal.


Collaborations and findings
Apiax, together with SwissQuant, set out to discover to what extent tax contributes to higher investment returns. We built a Portfolio Optimisation Survey 2021 in which asked 70+ portfolio managers and investment advisors whether they optimise their client portfolios for after-tax returns and the impact they see on the overall portfolio performance. If you're interested in learning about the findings, you can download the survey infographic here.
In April, our Co-Founder Ralf Huber sat down with several experts from the industry to discuss 'Compliance and Regulatory Challenges in Private Wealth Management'. The panel discussion, organised by Hubbis, touched on the main compliance challenges for the year ahead – both globally and specifically within Asia.

During the summer, Apiax CEO Philip Schoch, spoke to FinTech Times about the main drivers for regulatory technology and digital solutions for compliance challenges, and why RegTech—and Apiax solutions—are needed and can be useful for financial institutions worldwide.
In October, our Head of Business Development in the UK, Alan Blanchard, sat down with UK financial tech experts to discuss how technology can support the cost saving efforts of wealth managers. The Wealth Mosaic webinar focused on the current challenges on the market and areas of implementation of technology.
A recap
2021 has been a successful year for Apiax. We grew exponentially in all aspects of the entrepreneurial journey.
To add to that, we were able to innovate the compliance and regulatory aspects of finance with our approach of embedded compliance: the ability to get instant answers to regulatory questions when and where they are needed, changing the paradigm of regulatory compliance for banks.
Nevertheless, we have places to go! Therefore, we will do everything to make 2022 even better.